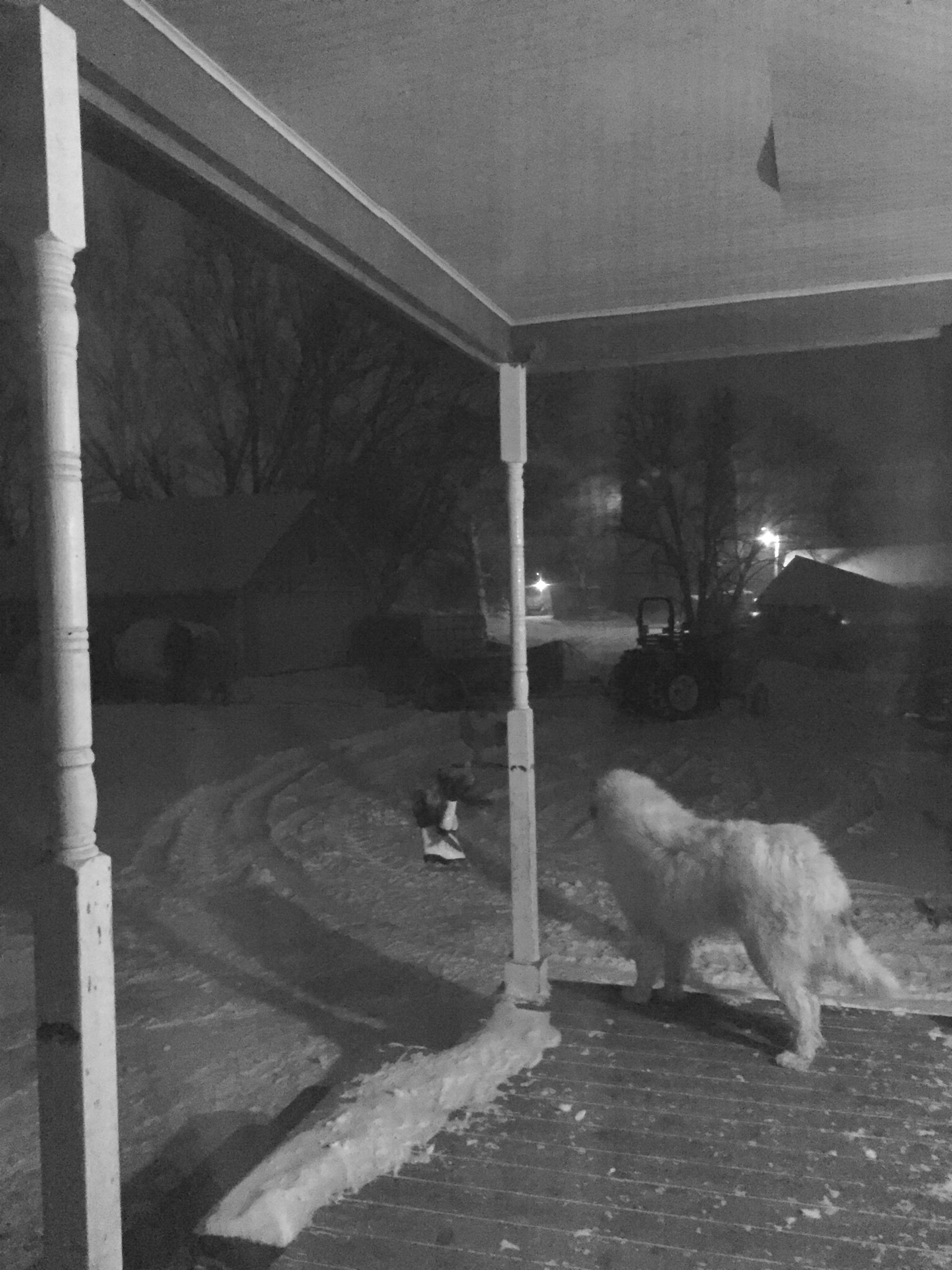 Titus watching the boys run water in the blizzard
The last few months have been interesting around Sugar Creek Farm.
For one thing, I sold out our on-the-hoof beef quarters. I didn't mean to. Usually we keep around 3 head for the next summer's farmers markets, and usually we're still trying to get the rest of the quarters sold right up until the last one is butchered. So this summer I was just happily taking deposits for beef quarters and dropping them in an envelope, not giving it a lot of thought. When I finally sat down to compile the orders and assign butcher dates, I couldn't believe I'd sold all but half a head. And that half a head is what we need to feed our family for the year.
Oops.
So that means no retail cuts of beef for 2016.
About that same time, it was time to buy our calves for next year. And considering we'd sold all of our beef without really trying, you might think it was time to expand the herd. People have really been seeking us out because we're grass-finished, and attending the Clear Lake farmers market this year allowed us to introduce our meats to a whole new clientele.
Except that feeder calves were really, really expensive this fall, for the second year in a row. And switching to grass-finished has been more expensive than we anticipated. We just couldn't get it to pencil out. So we bought back half the number we usually do.
That means that in 2016 we either sell them all on-the-hoof again – at the correct premium for grass-finished – or we sell none on-the-hoof and save them for 2017 farmers market.
Decisions, decisions.
We're tired. We're tired of losing money. We're tired of marketing. We're tired of not having money to put back into the farm.
And then our cattle shed collapsed in on itself in the middle of the blizzard on Monday.
So it's time for regrouping. Maybe regroup isn't the right word, because it might be time to retire. I can wrap my brain around that possibility, but it's harder to wrap my heart around it.
2 years ago:
Deadheading