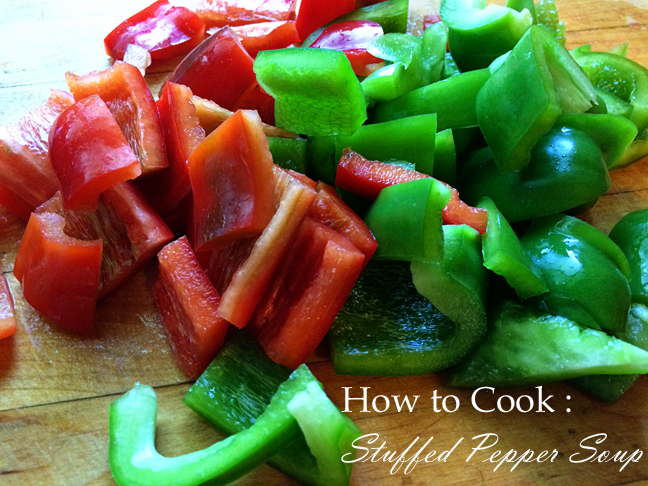 This has been a fantastic year for growing just about anything. The bell peppers in particular have been beautiful. I froze something like 4 cookie sheets full of them a while back – just cut them in half, scooped out the seeds and membranes, flash froze them on a cookie sheet, and then popped them into a freezer bag.
But even after harvesting more than 3 dozen of those bad boys, they kept on producing! This summer I made traditional stuffed peppers, but wrapped them in foil and cooked them on the grill.
So good! But cooler temps had me thinking crockpot and soup.
I made this stuffed pepper soup for the first time in August. Some of my peppers had turned a gorgeous red, and some were still green, which makes for a beautiful color combination.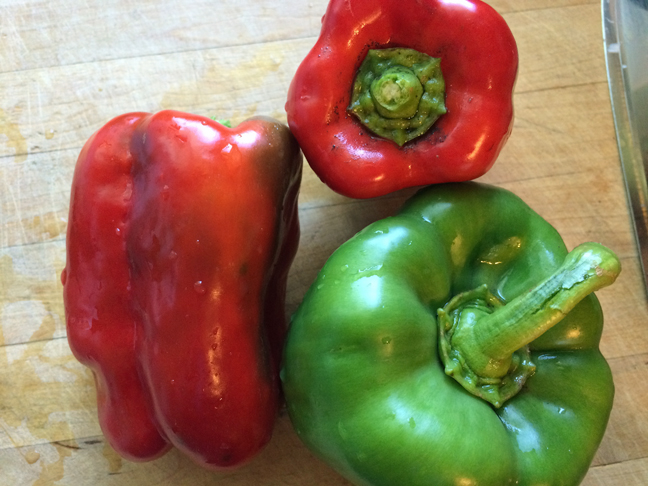 The recipe I used called for a can of diced tomatoes, but since our tardy tomatoes were finally getting ripe I just diced up a fresh one to equal 2 cups.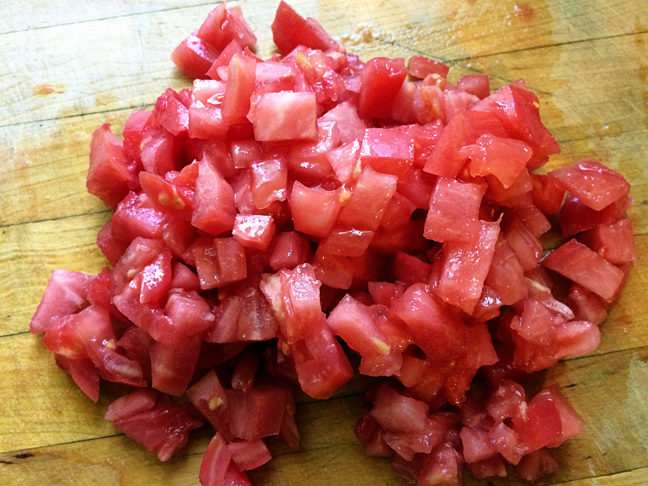 I've been using my Sauce Master to crank out some beautiful tomato puree (Yes, I just referred to tomato puree as "beautiful". I stand by it.) and canning spaghetti sauce. So it was easy enough to substitute puree for the canned tomato sauce in equal amounts.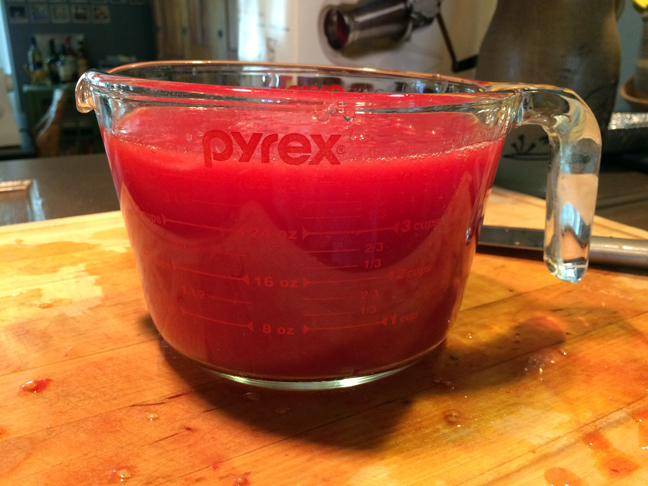 The recipe also called for adding a cup of cooked rice with the rest of the ingredients. In the end it was a bit mushy for my tastes, so when I made it again this weekend I added the rice at the very end and liked that version a lot better.
The other thing I did differently when I made it again this weekend was to just do it on the stove top instead of in the slow cooker. It turned out equally well!
I'm definitely putting this soup into heavy rotation while I've still got fresh peppers and tomatoes in the garden.This recipe was hit with everyone in my house over the age of 13. (Give you one guess which picky eater didn't go for it!)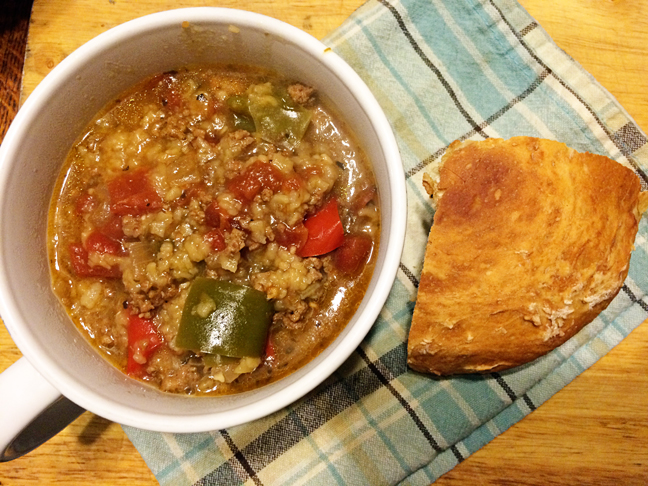 How to Cook :: Stuffed Pepper Soup
Ingredients
1 lb. Sugar Creek Farm grass-finished ground beef
1 c. onion, diced
14-1/2 oz. can diced tomatoes, or 2 cups diced fresh tomatoes
2 c. green peppers and/or red peppers, cut into large chunks
15 oz can tomato sauce, or 2 cups fresh tomato puree
3 c. beef, chicken or vegetable broth
1 T. minced garlic
1/2 t. dried basil
1/2 t. dried oregano
1 c. cooked rice
Instructions
Brown ground beef with onion. Drain, if needed. Place in slow cooker.
Add undrained tomatoes and all remaining ingredients, except rice. Cover and cook on low 6-8 hours.
Stir in cooked rice, heat through, and serve.
To cook on the stove top, brown ground beef and onion in a stock pot. Add ingredients as instructed above. Cover and bring to a boil. Uncover and continue to boil until peppers are fork tender. Stir in rice and serve.
https://sugarcreekfarm.net/how-to-cook-stuffed-pepper-soup/