(Plus a bonus recipe!)
With fresh chickens coming soon – next month! – it's time for me to get the ones I still have in the freezer used up. Of course I love the internet for new recipe ideas. Sometimes I love it too much. I did a search for "baked chicken", found two great sounding recipes, and couldn't decide between them. Both recipes sounded not only tasty, but they called for ingredients that I either already had on hand or had reasonable substitutes for. So I made both! Because I love leftovers even more than I love new internet recipes.
For each recipe I thawed out one of our cut up chickens and put the pieces of each chicken in a 9×13 pan. Both of them called for chicken breasts but they worked just fine with chicken pieces. Our cut chickens come in an old-fashioned 8-piece cut, plus back pieces and neck/liver/heart/gizzard. The back pieces and neck I throw in a Ziploc to make stock with later. The other pieces become cat or dog treats.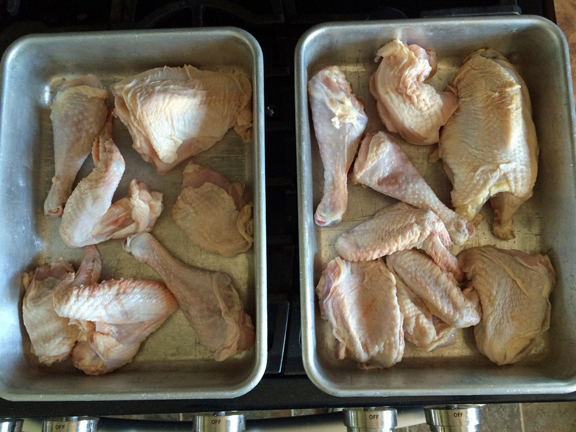 Recipe number one was for Parmesan Chicken Bake from My Kitchen Escapades. It's one of those super simple recipes where you just mix together a few basic ingredients, spread them over each piece of chicken, and bake.
Here's the before: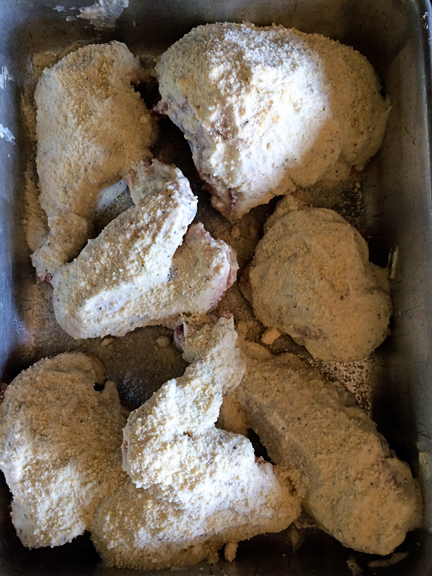 And the after: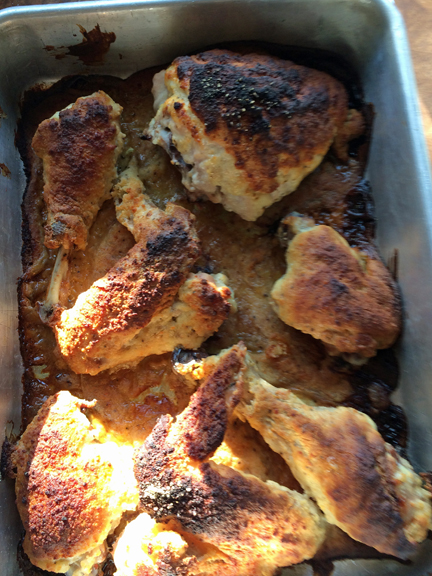 Lots of flavor and very tender!
Recipe number two was for Cheesy honey mustard chicken from Plain Chicken. Also super simple!
Begin by seasoning with lemon pepper.
Remember this big jug of tastiness?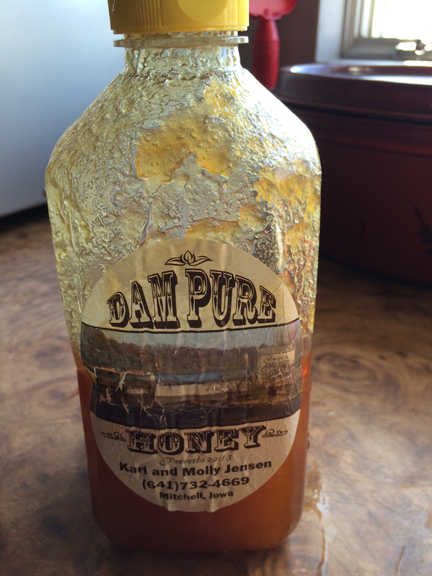 It gets mixed with mustard, lemon juice and paprika. And the whole works gets poured over the chicken.
Such a pretty color! The recipe also called for topping each chicken piece with bacon and mozzarella. I did that, and it was tasty, but I think this recipe would be just as good without them. Plus without them I think this recipe would be a good candidate for grilling instead of baking. Here's the after with the bacon and cheese: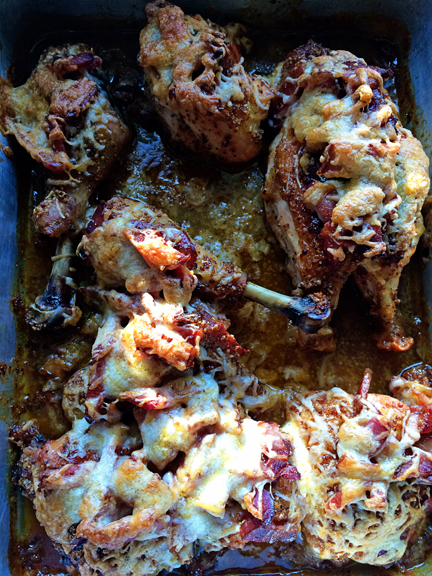 The family loved both recipes. They'll definitely be on my list to make again soon!
I served them with this great Parmesan Roasted Cauliflower recipe from Back to Her Roots.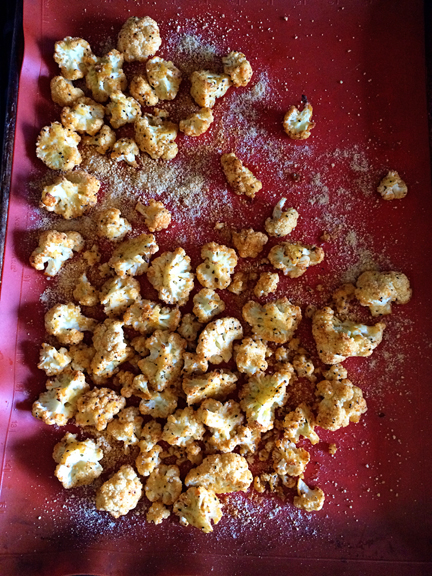 Have you noticed I favor simple recipes with basic ingredients? It's pretty amazing how much flavor you can get with just a few spices!
If this made your mouth water at all, be sure and get your chicken order in! They'll be ready June 26 and my list is filling up already. Just call or email your order – contact info is on our about page.
2 years ago: