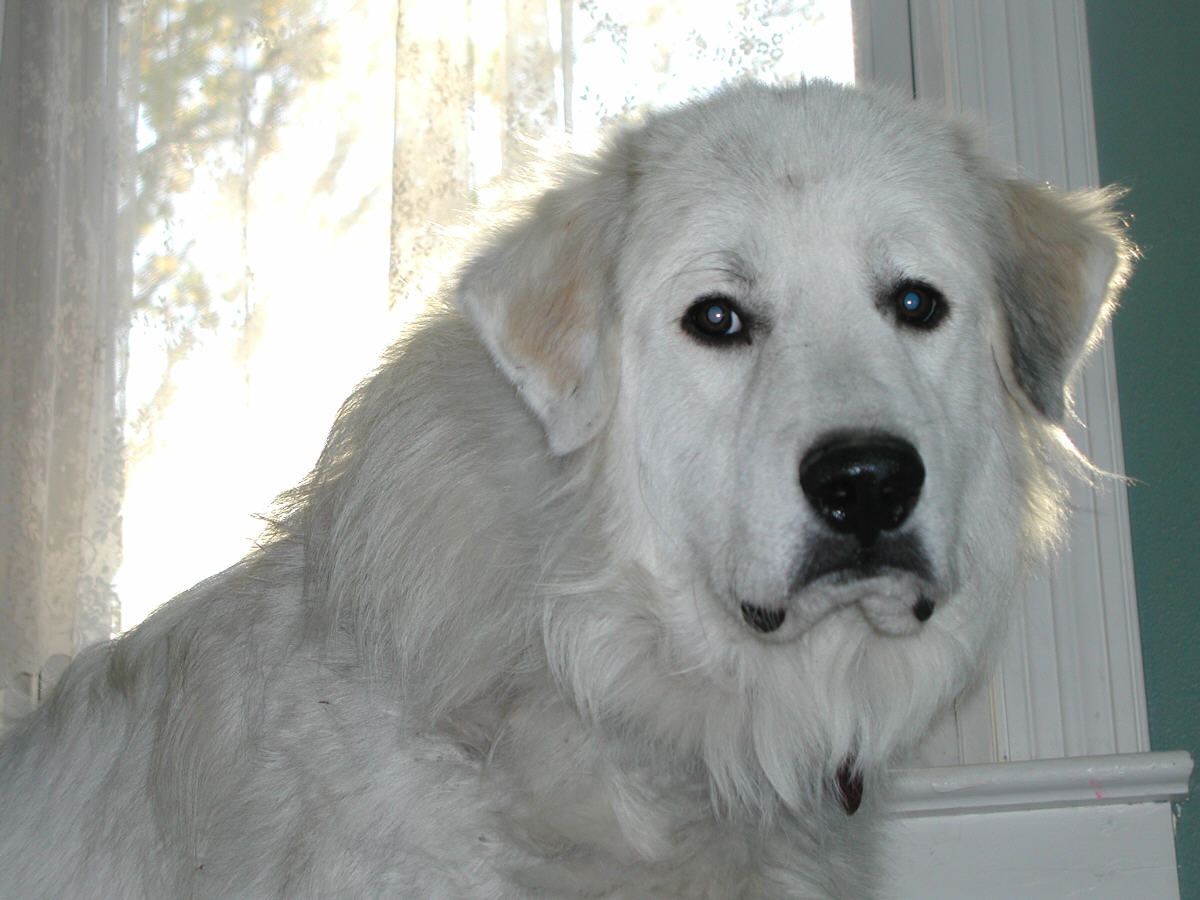 My BWD – Big White Dog. Our second Great Pyrenees, Ike. He's almost a year old in this picture.
In the afternoons he stations himself in the hallway outside my office. If I go downstairs to the bathroom he follows me and stations himself outside the bathroom door with a big sigh that says, "If you would just stay in one place my job would be so much easier."
I'm not sure, though, what he thinks his job is. The other day someone knocked at the door, and I had to step over his sleeping body to get there. Good thing it wasn't a landshark.