This is one of the very first recipes I started handing out at farmers market. Really easy, really quick, really delicious!
You start with a couple pounds of beef stew meat: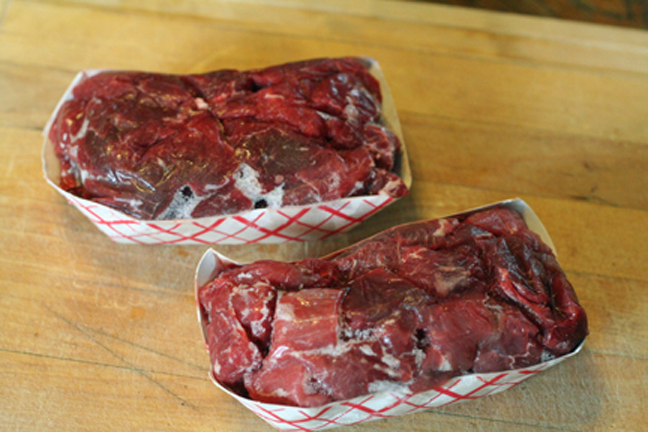 Put the stew meat pieces in the bottom of your slow cooker. Then peel and cut the vegetables: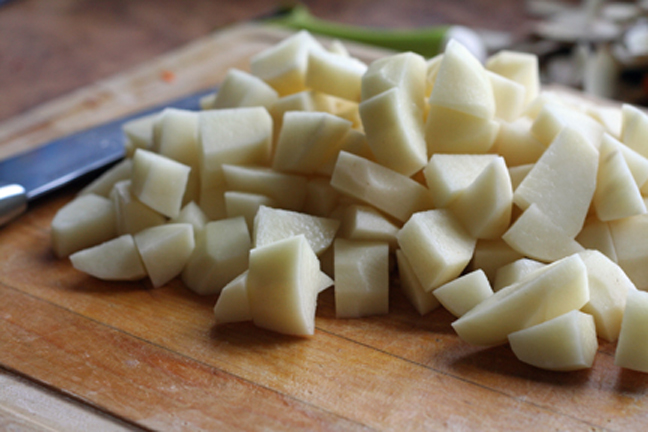 6 medium potatoes

8 carrots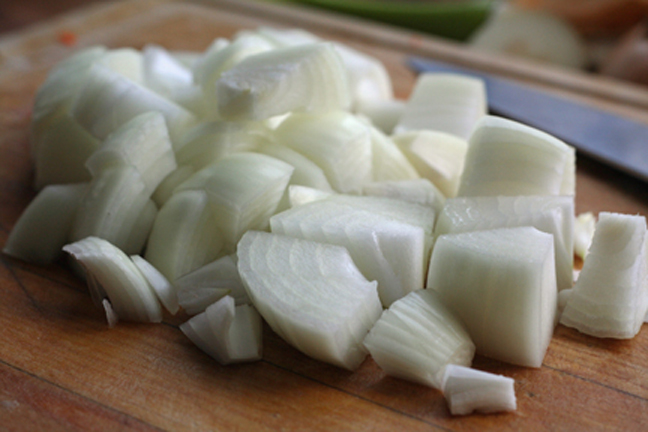 2 medium onions
and if I had celery in the fridge, you'd be seeing a picture of 2 stalks chopped celery here. Instead you're going to see a picture of…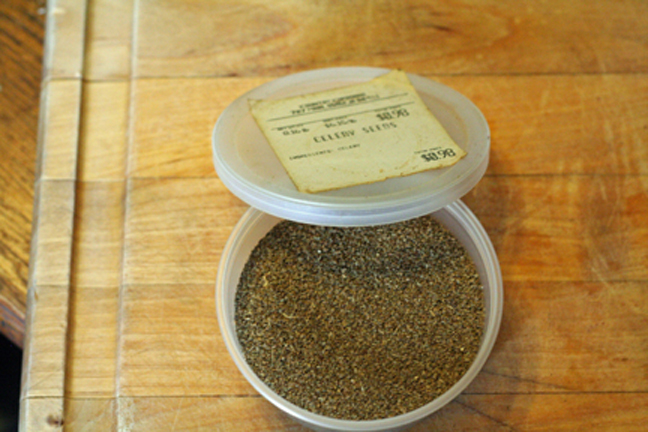 celery seeds.
I wasn't running back to town for 2 stalks of celery. It would be a little difficult to substitute for potatoes or carrots (although turnips or parsnips come to mind), but celery seed worked just fine here. I think I used about 1/2 – 1 teaspoon.
I cut the vegetables in biggish chunks – another reason I love this recipe! It doesn't take much time when you're cutting things in bigger pieces.
Then you need this cast of characters:

1/2 tsp salt, 1/2 tsp pepper, 1 tsp paprika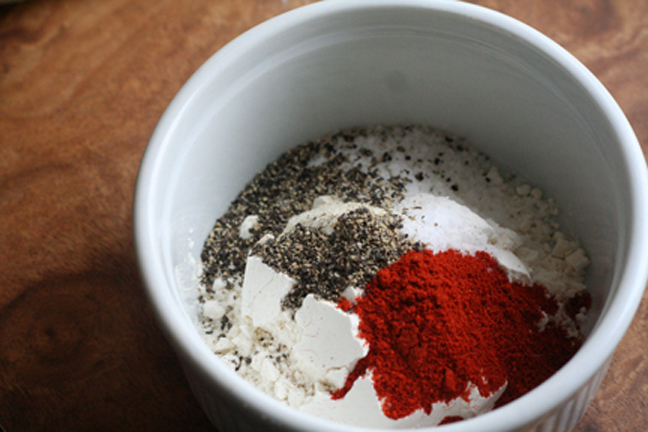 Mix them together with 1/4 cup flour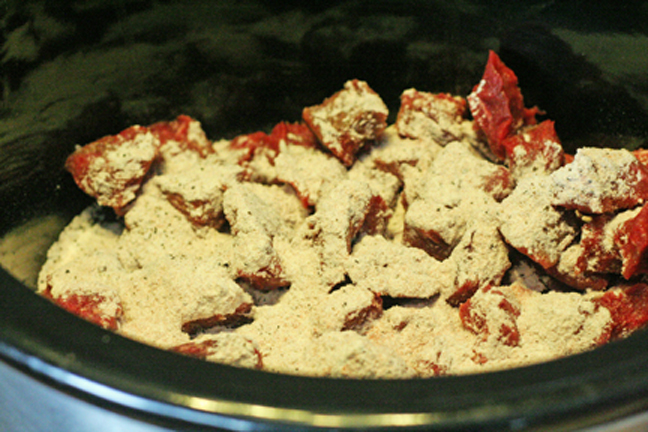 and then sprinkle them over the meat in the slow cooker.
Give that a stir and then dump the vegetables in on top of the meat.
Now for the gravy: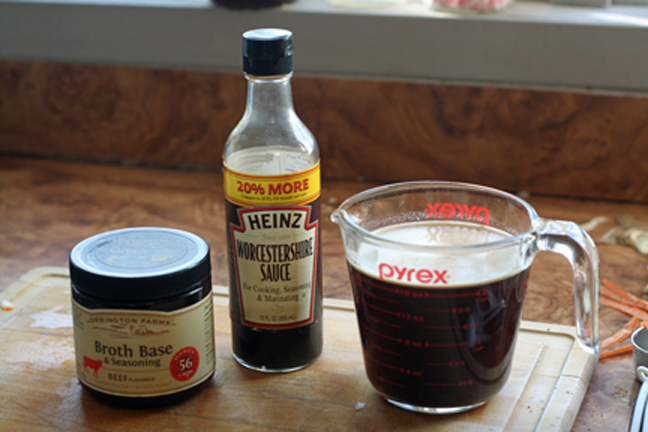 2 cups beef broth (or water + beef broth base), and 1-2 teaspoons Worcestershire sauce.
Pour that over the meat + vegetables, and give everything a big stir.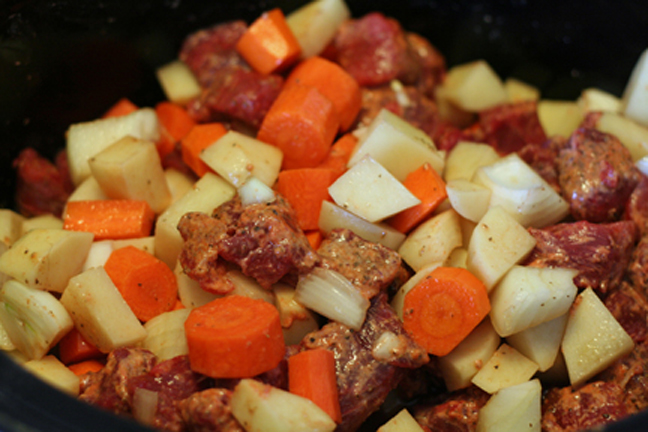 Cook on low for 8 hours, or high for 4 hours. We usually pair it with just bread and butter.
And the leftovers are even better! After they've sat overnight in the gravy, everything just kind of thickens up and increases even more in flavor!
How to Cook :: Slow Cooker Beef Stew
Ingredients
2 pounds beef stew meat pieces
6 medium potatoes, peeled and cut in chunks
8 carrots, peeled and cut in chunks
2 onions, diced
2 stalks celery, diced
1/2 t. salt
1/2 t. pepper
1 t. paprika
1/4 c. flour
2 c. beef broth
1 t. Worcestershire sauce
Instructions
Place stew meat in bottom of slow cooker.
Mix salt, pepper, paprika and flour together and sprinkle over stew meat. Stir to coat.
Add vegetables to slow cooker.
Mix beef broth and Worcestershire sauce and pour over meat and vegetables. Stir everything together.
Cook on low 8 hours or high 4 hours.
https://sugarcreekfarm.net/how-to-cook-slow-cooker-beef-stew/
2 years ago: