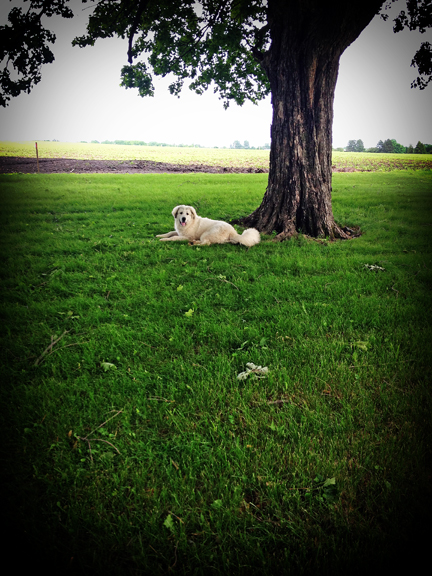 Titus relaxing under a tree, thinking about pie. His favorite is apple.
Thanks to everyone that purchased Olivia's pies at market on Friday! She sold every single pie she made, plus had a couple of special orders to make over the weekend. She also received a wonderful email this weekend that read,
"WOW! It was the best apple pie we ever had and with the finest crust. Thank you so much for sharing your wonderful skill with us. We look forward to purchasing your pies in the future."
I wish the person that sent the email could have seen the huge smile on her face when she read that!
She will have pies at market again this Friday, and might also have a cake or two. We'll see what she experiments with this week! Thanks everyone for your support of her new venture!