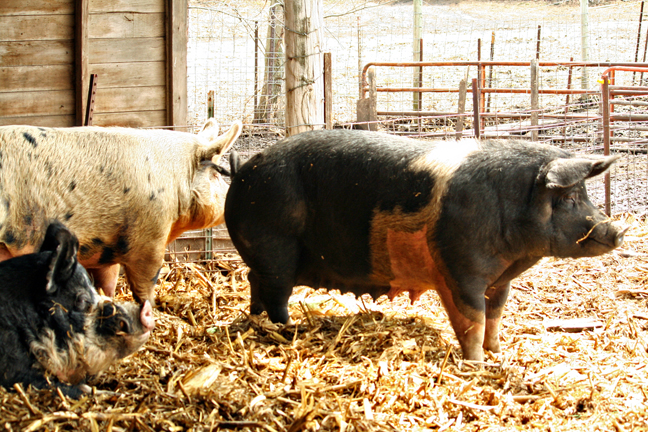 There's really no long-winded way to say this. We are out of the pig business at the moment. Our sows came up open this spring, so we have no piglets to raise this summer. Matt thinks they were bred, but aborted in the bitterly cold winter weather we had this year.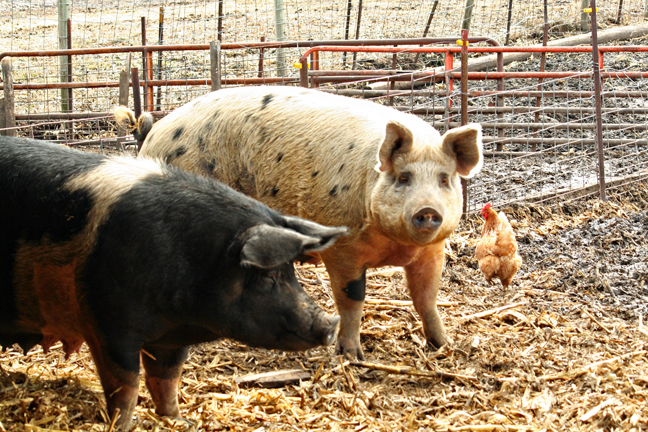 Before we get back into pigs, if we get back into pigs, we're going to need to have something different for housing to farrow in and raise them in. So I'm hoping to use the blog to think out loud about what some of our pig housing alternatives might be.
Do you have any ideas for us?
And if you know of any feeder pigs for sale in our area, let us know!
4 years ago: