I love this time of year when all the fresh, green things start coming back into season again. The only things I've got ready to eat in my own garden are chives, but even that little bit somehow makes my spring salads taste that much fresher! Here are a few I've made lately:
First up is Mixed Baby Greens with Strawberries, Gorgonzola and Poppy Seed Dressing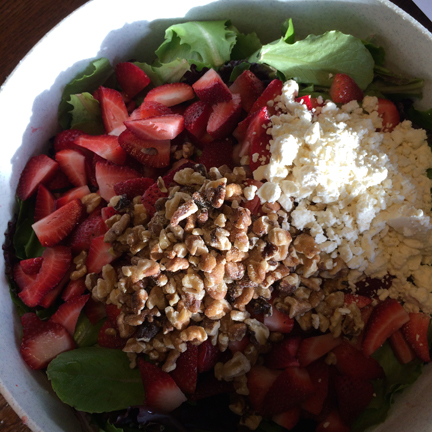 I didn't have shallots, so just left them out. I used walnuts instead of almonds, and feta instead of gorgonzola since that's what I had on hand. Can't wait until we have our own baby greens in the garden!
Next up is Sweet Sesame-Lime Cabbage Salad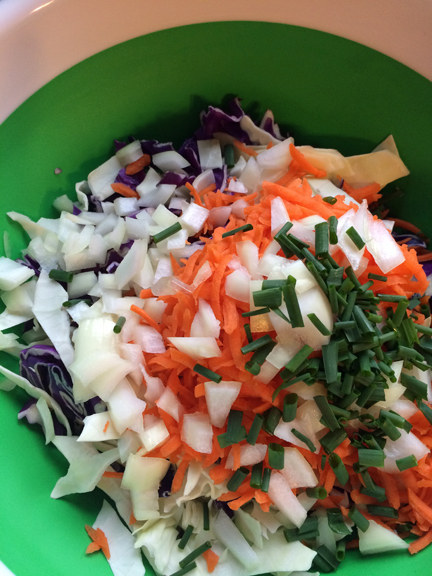 I had both red and green cabbage languishing in the fridge. I love that about cabbage – it will wait very patiently for quite a long time until you get around to doing something with it. This is the one where I got to use my chives!
And some local honey. Love this stuff! You can check them out at the Dam Pure Honey Company Facebook page.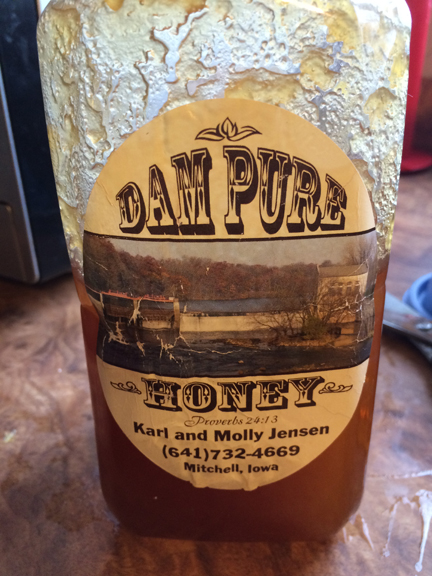 I left out the shallot again, and the cilantro. This one is a fantastic alternative to coleslaw!
Finally we have Asparagus Egg and Bacon Salad with Dijon Vinaigrette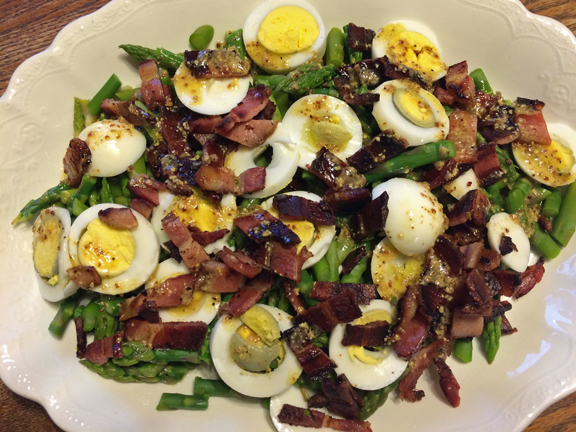 Any recipe that uses eggs is nice in the spring when the hens start laying a lot again. I wish I had my own asparagus, but my asparagus patch met with an unfortunate accident thanks to me forgetting it was there when I had my dad come and turn over our garden one fall with his big tractor and soil saver. One of these days I need to start again!
Got any tried and true spring salad recipes? Leave a link in the comments!
7 years ago: